Successful training on Incoterms 2020
Incoterms, a widely-used terms of sale, are a set of internationally recognized rules which define the responsibilities of sellers and buyers. Incoterms specifies who is responsible for paying for and managing the shipment, insurance, documentation, customs clearance, and other logistical activities.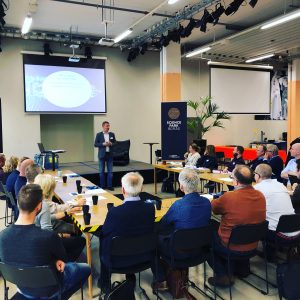 Incoterms 2010 is currently revised to reflect the latest developments in commercial transactions. The new version – Incoterms® 2020 – will come into force on 1 January 2020.
During an afternoon in December the members of TMAS gathered to get an update on the difference between Incoterms 2010 vs 2020, and to get an understanding on the effects on their export / import as well as delivery conditions. Lecturer was Peter Hellman from the West Swedish Chamber of Commerce.