Hearts in textile.
Minds on machinery.
Welcome to the Textile Machinery Association of Sweden – TMAS. We are made up of the leading Swedish companies within textile technology, automation and production processes. The expertise of our members ranges from advanced systems for yarn fault detection and tension monitoring, to yarn feeding technology for weaving, automated sewing production lines, cutting machines, embroidery technology, effective material handling systems, spray application system for fabric finishing and much more.
TMAS was founded in 1997 to
support and promote Swedish
textile machinery manufacturers.
We initiate and coordinate activities, such as:
• Networking and meetings
• Seminars and trainings
• Exhibitions, roadshows and other business-related
projects and events
• Represents the industry at national and
international meetings
• Dialogue with authorities and trade organizations
• Information and market research
The role of Cematex, The European Committee of Textile Machinery Manufacturers, is to promote and strengthen the textile machinery industry of its member associations.
Exhibition policy is the core business of CEMATEX who is the owner of ITMA, the world's largest international textile machinery exhibition. CEMATEX also represent the European textile machinery industry vis-à-vis the EU and its bodies and monitors and influences regulations in the field of industrial policy
As a member of Cematex, TMAS is engaged in taking the lead in the creation of a 'World Forum of Textile Technology".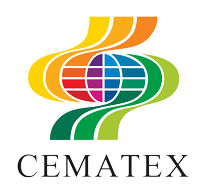 Do you want to contribute with sustainable solutions
for the future?
Do you have career ambitions within engineering, production, sales or service
and want to develop your skills within a truly international environment?
Then you and the textile machinery industry are a match made in heaven!
Join us
A membership in TMAS strengthens the industry and is a platform for collaboration and exchange of ideas. Are you interested in becoming a TMAS member?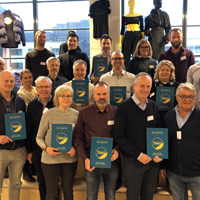 Code of conduct
The secretariat of TMAS is hosted by Teknikföretagens Branschgrupper. All activities within the association shall therefore be conducted within the framework Code of Conduct of Teknikföretagens Branschgrupper.
The Code of Conduct of TMAS sets out the standards used at TMAS to guide our interaction with each other, our employees, our customers and business partners around the world.