Report from ITMA Barcelona
In June ITMA was held in Europe for the 18th time. Once again, the exhibition set a record with over 1700 exhibitors from 45 countries and over 100,000 visitors from 145 countries. TMAS had 8 members exhibiting at the show.
All members are very satisfied with the quality of the visitors and the event in general. This is what Christian Moore, CEO, ACG Kinna Automatic said about the fair – The ITMA exhibition is by far the most important exhibition for us to attend.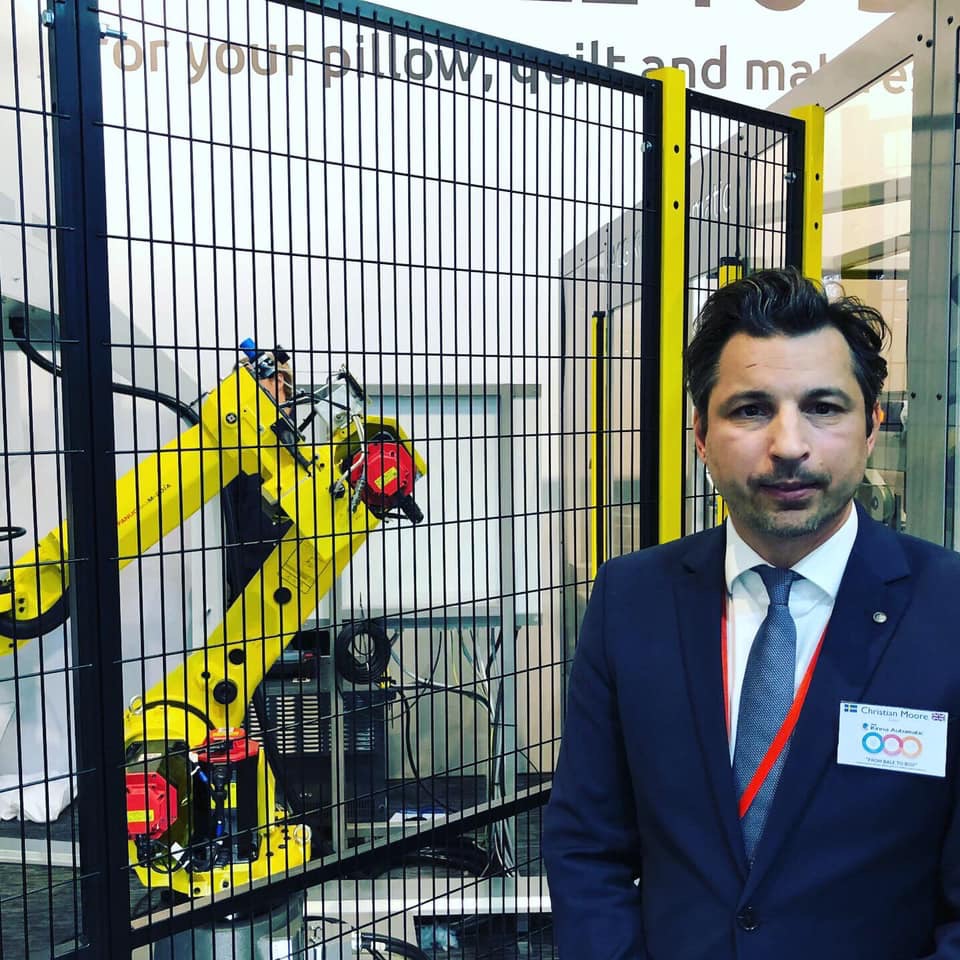 We get the opportunity to meet all our customers all over the world in one place. For those of us who work all over the world, this is a platform for launching new machine solutions. This time we showed a fully automatic pillow production where we can produce 8 pillows per minute from fiber to finished product packed in cardboard. It is unique and helps to increase awareness of our company and what the Swedish quality stamp stands for", he says. But as Håkan Steene, CEO of Svegea of ​​Sweden says, "We are satisifed with the show but it is in six months we will see the real result of the exhibition". ITMA took up all of Fiera Barcelona's halls and was thus fully booked. This again proves ITMA's position as the leading global trade fair in the industry. Most visitors came from Spain (11%) followed by Italy (10%), India (8%), Turkey (7%) and Germany (7%). These countries were followed by France, the United States, Portugal, Brazil, Pakistan, China and the UK. One can again conclude the international profile of the show. Read the post show press release here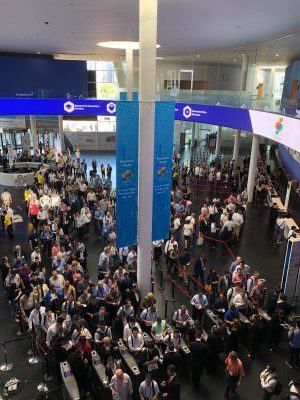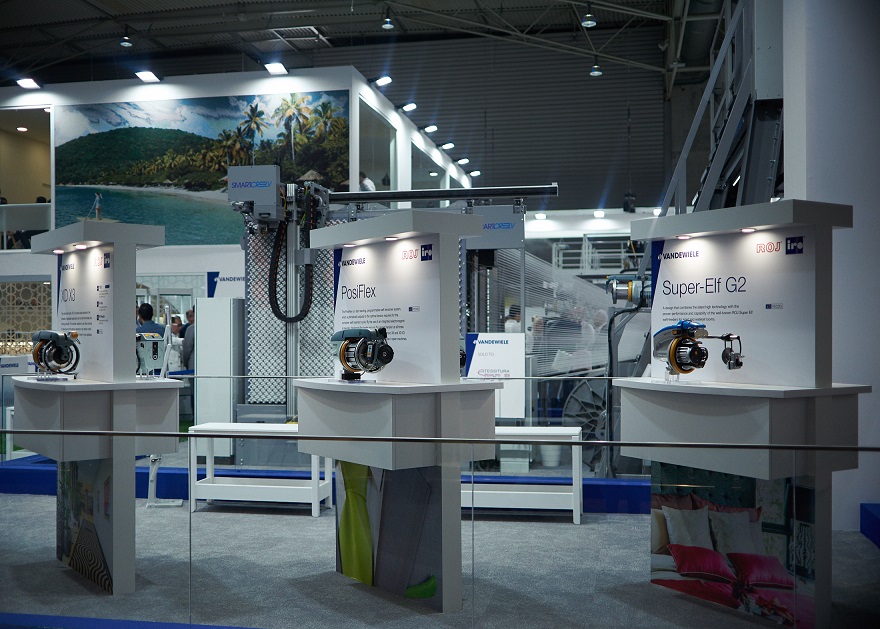 Product news from IRO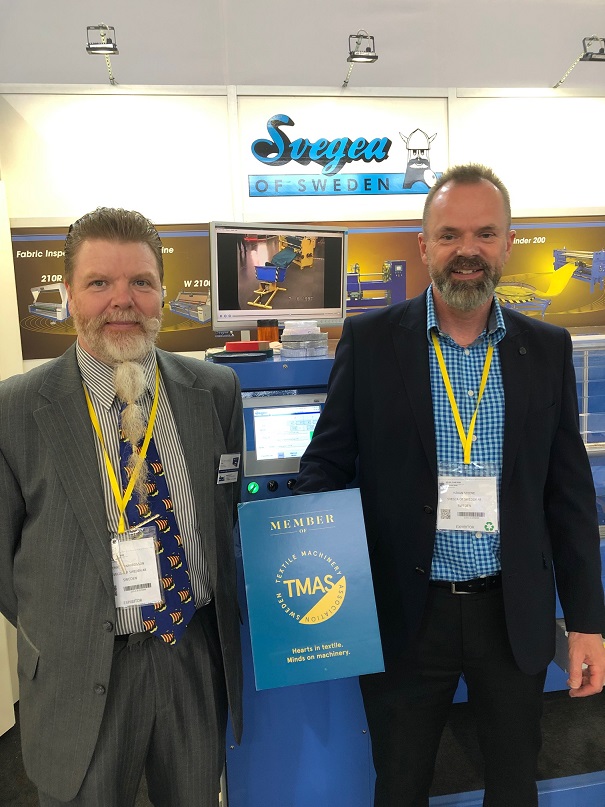 Håkan Steene & Erik Bernhardsson at Svegea of Sweden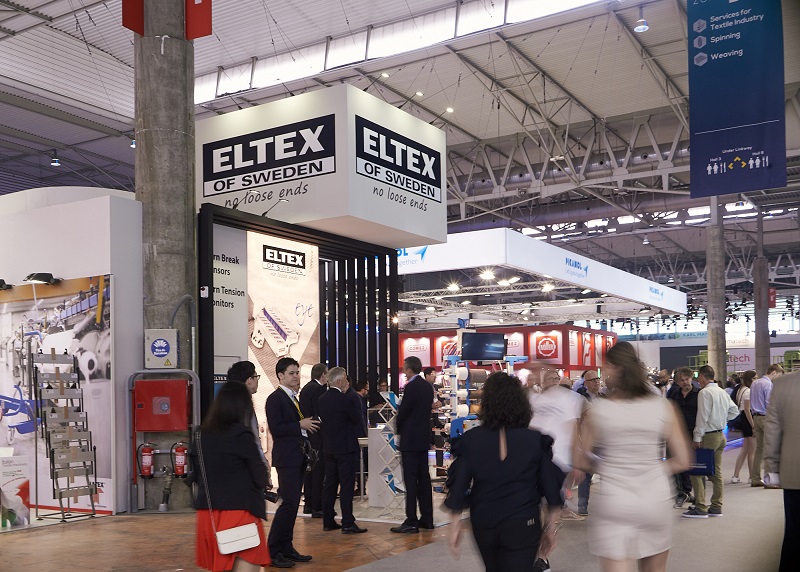 Eltex stand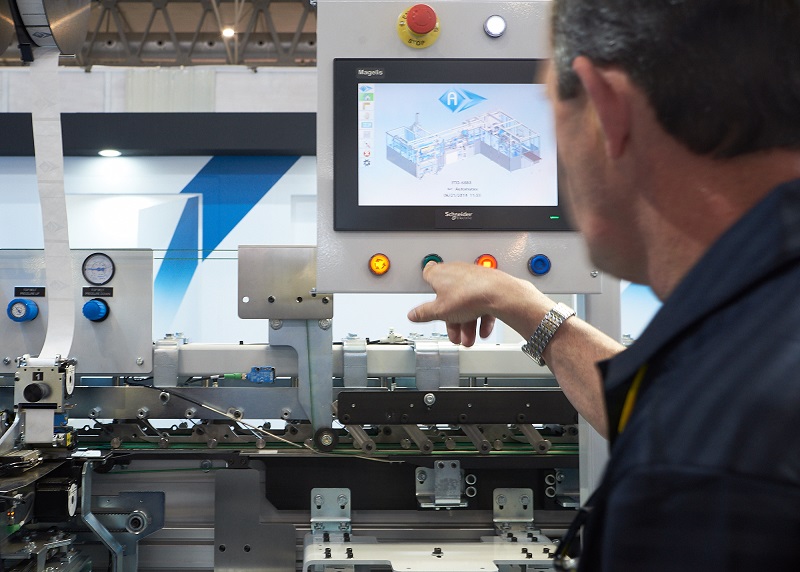 Machinery at the stand of ES Automatex