Swedish innovation at ITMA 2023
ITMA is the world's most influential textile and garment technology exhibition. Owned by CEMATEX, ITMA is the place where the industry converges every four years to showcase the latest textile and garment processing technologies, machinery and materials, promote collaborations and forge partnerships.
Welcome to Milan, Italy, between the 8-14 of June and learn more about Swedish innovation at ITMA 2023.
Meet us at ITMA:
ACG Kinna Automatic, H9:C108
Baldwin Technology, H14:C205
Eltex of Sweden, H6:A210
ES Automatex Solution, H9:B108
Eton Systems, H9:B202
Imogo, H18:B105
Svegea of Sweden, H9:A101
Texo, H6:B301
Vandewiele Sweden, H10:B201d

Startup valley:
Papertale
TreeToTextile

Institutions & universities
RI.SE Research Institutes of Sweden H3:B310
Science Park Borås / The University of Borås, H3:B307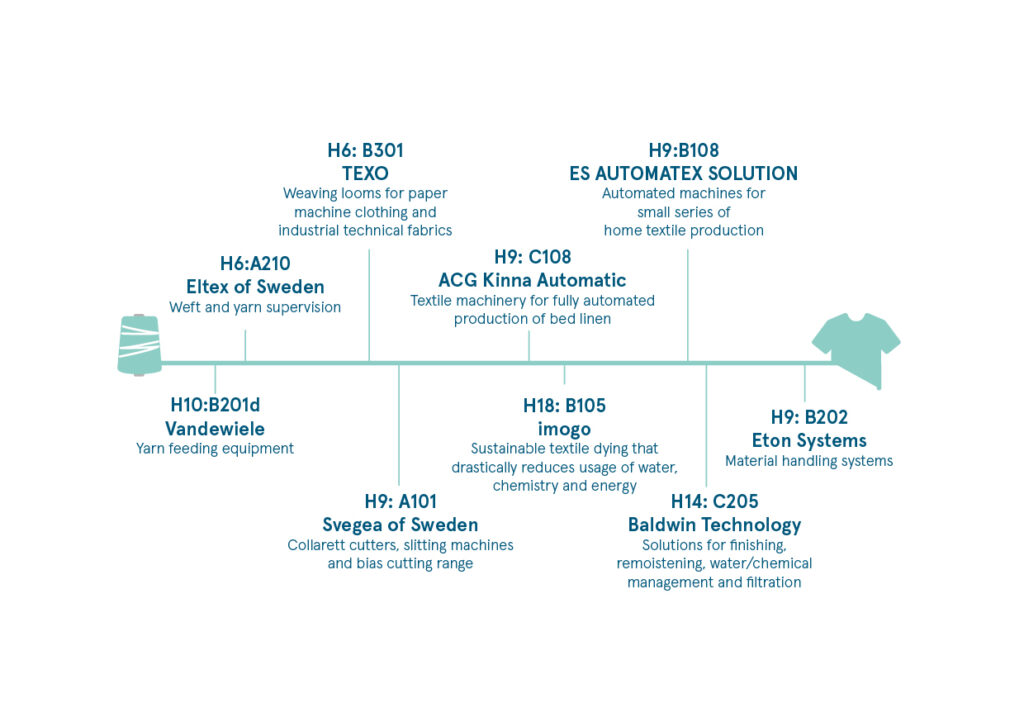 Press releases from
Textile Machinery
Association of Sweden.
Take part of innovations from Sweden in more detail:
Swedish innovation working together.
From embroidery and the coloring of the thread to the automated handling of the product.